Famous Bears: Rupert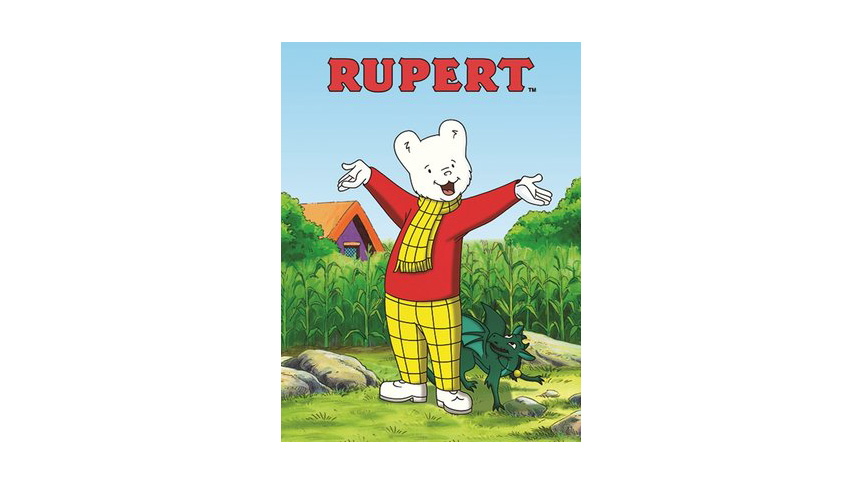 December 15, 2022
Rupert Bear may not be one of the first famous bears that spring to mind, especially not to those of us who grew up in North America, but he is as famous as they come in Britain and has been since the 1920's when he first appeared. Rupert started out as a comic strip in the Daily Express newspaper back in 1920 and it is still published daily in the same paper, although with different illustrators over the years who have taken to drawing the cute little guy.
Rupert is a white bear who wears yellow checkered pants and scarf and a bright red sweater while he goes on his adventures. He lives with his parents in a house in Nutwood which is reminiscent of a small English village and has many friends, all of them animals too who accompany him on these adventures. Bill Badger, Edward Trunk, Podgy Pig, Ferdy Fox and Ming the dragon are just some of Rupert's nearest and dearest friends and of course there are also some human characters thrown into the comic strip and books for good measure, most notably the Professor and Tiger Lily.
Today, Rupert can be found in many books, television shows and movies. Each day the comic runs in the paper and there are Rupert Annuals (books featuring stories, activities and fun things to do based on a certain character) each year that are available too. He also has a devout following of fans that love everything about the sweet white bear in the fancy yellow pants.
Like most characters, Rupert's stories are true to life for many young fans, yes, he gets into trouble with his friends but his parents are always there to reassure him that things will be all right. It is okay to have adventures and it is okay to not always know the right thing to do in a situation, and that is all a part of growing up. Children flock to Rupert because of his reassuring ways and childlike quality that is always wanting to find something new and exciting to explore.
Will your next custom plush be a hit like Rupert Bear? Whether you are creating something to accompany a book or comic strip or creating something special for a giveaway, Custom Plush Innovations is there to help you from concept to product. Give them a call for an instant quote today…what are you waiting for?
---
Previous Post
Using Custom Plush for Marketing

---
Next Post
Mascots: Al the Octopus