It's all About the Accessories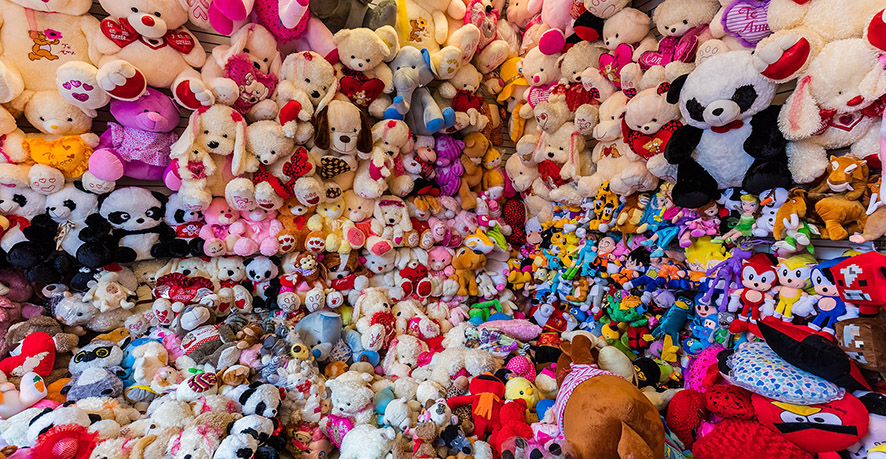 June 15, 2022
When you are creating a custom plush figure, whether it be a teddy bear, an iguana, a moose, a giraffe or just something completely out of your imagination, you get to choose colours and fabrics that will bring your idea to life. Why not go that extra step further and get your creation 'dressed' for the occasion with accessories?
Accessories can be anything from cute little backpacks to hats and shirts and almost anything in between. Shirts are popular items because you can have your cause or association's logo printed right onto it. Alternately you can have a shirt in a coordinating colour while the logo is embroidered onto the foot or hand of your creation.
A custom plush for a hospital fundraiser can be decked out in tiny scrubs complete with a surgical mask and OR cap. A teddy bear can sport a cap and suspenders to commemorate a historic event in a town, or schools can create a custom plush with their logo on a cheerleader outfit or football uniform all custom made for your specific needs.
If you are creating a plush based on a character you have created in your latest children's book, he or she can come complete with mask, cape, glasses, antennae, jumpsuits, diapers or socks, depending on your wishes. If your character loves the water, why not deck him out in a swimsuit and swim ring? Shoes, boots, pants, overalls and dresses are all add-on accessories for your one of a kind custom plush. Of course, custom plush come in a wide variety of shapes, colours and sizes so you can have what you want made your way. You can even incorporate a pocket into your design to hide little treasures!
Accessories are only one of the many advantages of creating a custom plush. They can be almost anything you want; any size, colour or detail can be incorporated, you just have to show up with the idea and a sketch of photo, let your imagination run wild and Custom Plush Innovations will do the rest.
Image credit: By Diego Delso, CC BY-SA 4.0, https://commons.wikimedia.org/w/index.php?curid=42770681
---
Custom Plush – From Idea to Delivery – The Custom Plush Innovations Way!

May 13, 2022
You have your idea. On paper. Now all you need is for that idea to become a sample plush toy that you can hold, squeeze and inspect before you place your order. How does what you see in a picture turn into something tactile, soft and fun for all? Enter the Project Manager—the person that will see you through the entire process of creating a custom plush toy just how you envision it to be.
First is the quote stage. You want to find out how much your idea will cost to become a custom plush. Custom Plush Innovations gives you the opportunity to get free quotes through the website at any time day or night. Simply enter your information and answer a few questions, hit send and the custom plush ball is rolling.
Once you approve your quote, you'll begin the Design Stage where your Project Manager will confirm colours, patterns, fabrics and embellishments you would like to use, so that we create a custom plush toy prototype sample.
As you can imagine, making a custom plush, even a sample one is time consuming and uses a lot of manpower to manufacture. You are asked to pay for the sample before construction begins and once the sample is finished, you will be sent photos of it for you to revise or approve. All revisions are free. If you don't like anything about your finished product, let your Project Manager know and it will be changed until you are satisfied with all aspects of the design.
After you've approved your custom plush prototype sample, we'll confirm your order quantity of 500 pieces or more, and move onto the Mass Production Stage. Here, we purchase, cut, sew and assemble your custom plush toys based on your prototype sample and in the quantity you require. Not only that, but we enforce a high level of quality control to make sure your plush toys are secure, durable, safe and meet or exceed all plush toy standards.
Once mass production is completed, we'll pack up your order to get them picked up via our freight forwarder and moving onto the Delivery Stage, where you'll receive various Progress Reports to help "keep you the loop"!
In all honesty, it can really be that easy. But if and when problems or concerns arise, we'll take care of them, swiftly and efficiently.
So let Custom Plush Innovations take your idea and turn it into something soft, fun and safe for all ages to enjoy. It all starts with an idea and what it becomes is all up to you!
---