ABOUT CUSTOM PLUSH INNOVATIONS
Custom Plush Innovations is a family owned company located in London, ON Canada and has long standing partnerships with reputable custom plush manufacturers and factory's in China and freight forwarders in Mississauga.
In 2008, we started off by providing custom teddy bears to schools in Calgary, Toronto, Kitchener, Edmonton and various other Canadian cities. It was started by Dale and Rhonda Snyder as a small partnership called CanaBears, but has grown into a successful corporation who now focuses on custom designs and mass production for clients in Ontario, British Columbia, Alberta, Australia and various states in the United States of America!
Our journey has been one of slow and steady growth over the last many years and our team feels fortunate to be working with a broad group of clients such as small businesses, big businesses, toy inventors, book authors, promotional companies, hospitals, schools, sports teams, colleges and universities.
Custom Plush Innovations has a customer-focused approach and prides itself on prompt personal service and satisfaction. It's our goal to assist our clients with designing, manufacturing and delivering safe, mid to top tier quality custom plush products for use as retail, promotional and fundraising items.
Below you'll be be able to get to know our "immediate" and "extended" working family...
Jordan D. Snyder - President and Project Manager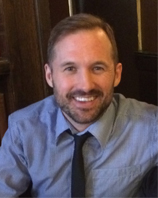 I'm an avid recording musician who's drawn to anything creative. Music is definitely a passion in life, as is living a healthy lifestyle. As for the world of business...it's in my blood. My Dad owned a few businesses over the years as did his father so it feels like I'm just carrying on the family tradition. Besides business and health, I love keeping active and have a sense of adventure. Love me some live music and hockey games and there's no doubt my favorite activity is swimming. On the flip side of being active, I'm almost constantly reading and striving to better myself and I take inspiration from my friends and family. Custom Plush Innovations is very close to my heart as it's a family-owned business that was started by my Mom and Dad. I've always dreamed of running my own business and I'm very grateful to have such an opportunity. I also take time to give back to my community while volunteering my time and using Custom Plush Innovations to provide donations to local charities and non profits
Ark Accounting & Tax - Corporate Taxes
I have been working with Perm Persaud for approx. 4 years now. He's helped the company with all year end and even day to day accounting and provides a very user friendly and powerful accounting system called Xero. I now consider Perm a friend and I look forward to continuing to build the business, along with his advice and guidance.
ITN Logistics - Ocean and Air Freight Forwarding
I've been using ITN Logistics for most of our Ocean Shipping and Air Shipping, for many years now. They're excellent. There's no other way to put it. Their customer service is of the highest level and their rates are very hard to beat. I am very grateful for all this, as shipping orders as much as we do, requires expertise, communication and know how.
Ontario SEO
At Ontario SEO, all we do every day, day in and day out, is help businesses like yours develop the most effective online marketing campaigns with one goal in mind: To help make sure your business is found and found often (OK, maybe that's two goals).
New Concept Design
We create professional websites that are light, clean, and easy to navigate. We are also strong advocates of proper usability and established web standards.