Famous Bears: Yogi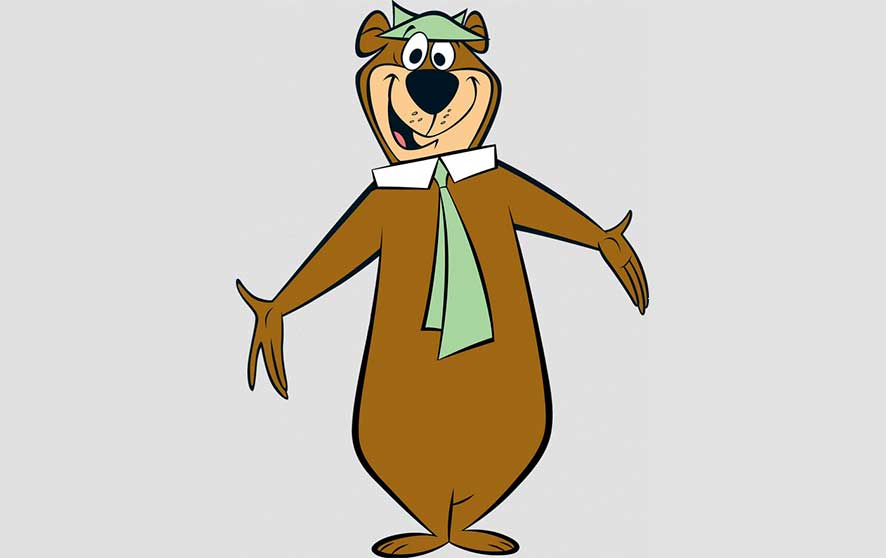 May 15, 2023
You know Yogi bear, that brown guy with the green tie and cute little hat that goes around with a little bear cub named Boo Boo and tries to steal any 'pic-a-nic' basket he can get his hands on. Yes, that Yogi Bear not to be confused with the famous baseball player, Yogi Berra with the very similar name.
Yogi has been with us since 1958 when he first debuted on The Huckleberry Hound Show which was a popular cartoon at the time. Turns out he was far more popular than Huckleberry Hound so by January of 1961 he had his very own show. Yogi was the first major breakout character that was created by the creative team of Hanna-Barbera, the folks who later brought us things like The Flintstones, The Jetsons and Tom and Jerry. He was based on actor Art Carney's portrayal of Ed Norton in The Honeymooners with both his inflection and gestures incorporated into the character of Yogi.
Yogi was an interesting character because he always spoke in rhyme and had a deep voice with a slow delivery that may suggest he wasn't the brightest light in the box. He did however have friends like Boo Boo, an orphaned bear that he took under his wing and a girlfriend named Cindy who would help him on his adventures and of course, misadventures alike.
Yogi Bear went on to star in many comic books strips, cartoons, animated television shows and also made it to the silver screen. There are Yogi Bear lunch boxes, pillows, stuffies, stickers—you name it, and of course he is also featured in many books for kids as well.
Now you may be wondering just why a bear who hangs out in Jellystone Park and steals picnic baskets for fun would need a tie and a collar when he's not wearing anything else but a hat. Well, that's to cut down on the number of drawings the animator would have to do to create each cartoon. If he had a collar his body could remain static and be used repeatedly, cutting down the amount of work needed to finish each episode of the show.
So Yogi is now stuck in the collective conscience of cartoon fans from coast to coast. Is your next custom plush going to get as lucky as Yogi who is, after all, 'smarter than the average bear'? Only time will tell.
---
Previous Post
Famous Bears: Smokey the Bear

---
Next Post
Famous Bears: Winnie the Pooh