Client Reviews for Custom Plush Innovations - Page 6
Hi Jordan,
All is going well! We had a great experience working with Custom Plush Innovations in coordinating the manufacturing of our puppets. Our previous experience trying to get these manufactured directly overseas was a nightmare and so we really appreciated the single point of contact and the start to finish service provided by Custom Plush Innovations. We will certainly consider Custom Plush Innovations again for future custom plush needs.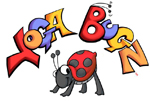 Working with Custom Plush Innovations was a wonderful experience from start to finish.I reached out to a few Canadian companies, looking for guidance in best steps to take in creating my vision in the YogaBugz line.
Their immediate feedback with step-by-step guidance went above and beyond what I anticipated. Communication was clear and concise and when I began to stress about launching a new product, their words of encouragement were instrumental in helping me see it through to the end. The end product is amazing and I could not be happier. It was wonderful to find a company that exceeded my expectations in customer service, product development and social media! Thank you Custom Plush Innovations, for making our dreams a reality.

Hi Jordan, I got all the boxes today. They look very good :-)). We're going to give them out for free to our New Patients that are children (less than 9 years old) when they come for their dental appt. Thank you again for a great service and great product. It has been a pleasure working with you. Yasaman.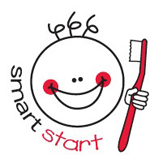 Working with Custom Plush Innovations was literally a dream come true! They skillfully handled the process of creating the perfect prototype, manufacturing my product, and even delivery of my final plush (and everything else in between - which is a lot more than you think). Communication couldn't have been better whether it was via e-mail updates or phone calls. Even with such an attention to detail to every aspect of bringing my plush to life, you would be very hard-pressed to find better pricing or a nicer company to work with. I couldn't be happier - thank you!

Hi Jordan,
I'm very pleased with the stuffed toys. I appreciate you working so hard and sticking to this project. We have our very first Highland Game Festival next weekend and I know the toys will be a big hit. I hope to double my order next time. Thanks again, Billie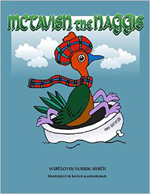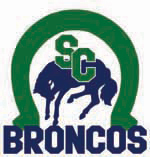 Hi Jordan,
The back packs are going over splendidly! I'll have a more accurate answer after Christmas because I've heard a lot of people saying they will be purchasing one for the child as s gift!The stuffed Charlie is always a big hit, I will change the eye colour in the next order but over all your products are great! Take Care, Tanya Lamb

Hello,
Everything is well spend with Custom Plush Innovations.The service was impeccable and you have answered our questions and our requests for corrections. The most difficult was the fact that the exchanges be done by mail because they do not have in English. Thank you for the service and delivery respected. Merci.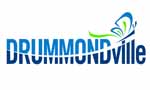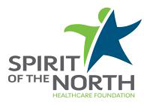 The bears were great. Only feedback would be that a few masks with our logos on them were sewn on upside down, so we were not able to flip them. Other than that the experience was great. Thank you for your help! Have a great day.

Good afternoon, Jordan !
Our little bats are a hit! We love them and our customers enjoy them as well. I have attached three photos of Echo. We use Echo to get word out for our company, Sensor Technology, Ltd, he is our mascot! The first photo is Echo and the C.E.O of our company, Niru Somayajula in Halifax, NS. The second, Echo travelled to Vancouver. And the third photo, Echo is in New Orleans! We bring a few samples of Echo to our Trade Shows and provide them to potential customers. Echo can be found on Instagram at EchoTheSensorBat
Thank you so much for business, we truly enjoy them.