It's all About the Accessories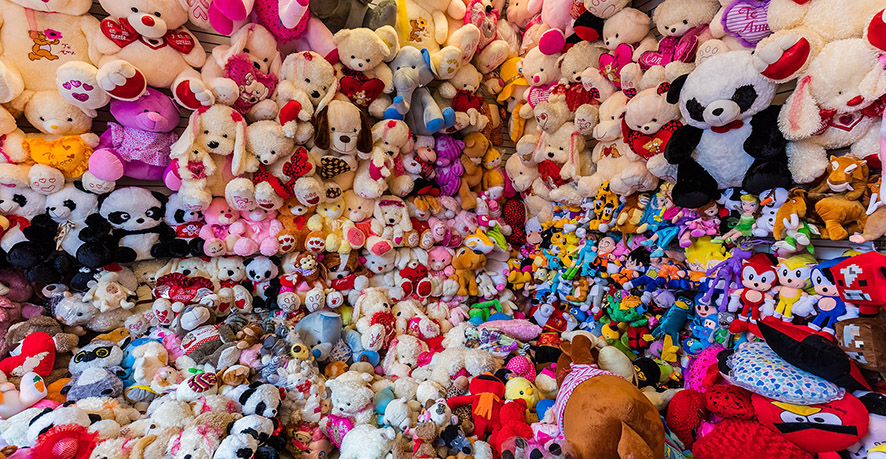 June 15, 2022
When you are creating a custom plush figure, whether it be a teddy bear, an iguana, a moose, a giraffe or just something completely out of your imagination, you get to choose colours and fabrics that will bring your idea to life. Why not go that extra step further and get your creation 'dressed' for the occasion with accessories?
Accessories can be anything from cute little backpacks to hats and shirts and almost anything in between. Shirts are popular items because you can have your cause or association's logo printed right onto it. Alternately you can have a shirt in a coordinating colour while the logo is embroidered onto the foot or hand of your creation.
A custom plush for a hospital fundraiser can be decked out in tiny scrubs complete with a surgical mask and OR cap. A teddy bear can sport a cap and suspenders to commemorate a historic event in a town, or schools can create a custom plush with their logo on a cheerleader outfit or football uniform all custom made for your specific needs.
If you are creating a plush based on a character you have created in your latest children's book, he or she can come complete with mask, cape, glasses, antennae, jumpsuits, diapers or socks, depending on your wishes. If your character loves the water, why not deck him out in a swimsuit and swim ring? Shoes, boots, pants, overalls and dresses are all add-on accessories for your one of a kind custom plush. Of course, custom plush come in a wide variety of shapes, colours and sizes so you can have what you want made your way. You can even incorporate a pocket into your design to hide little treasures!
Accessories are only one of the many advantages of creating a custom plush. They can be almost anything you want; any size, colour or detail can be incorporated, you just have to show up with the idea and a sketch of photo, let your imagination run wild and Custom Plush Innovations will do the rest.
Image credit: By Diego Delso, CC BY-SA 4.0, https://commons.wikimedia.org/w/index.php?curid=42770681
---
Previous Post
Custom Plush – From Idea to Delivery – The Custom Plush Innovations Way!

---
Next Post
Materials for Custom Plush