Why Create a Custom Plush?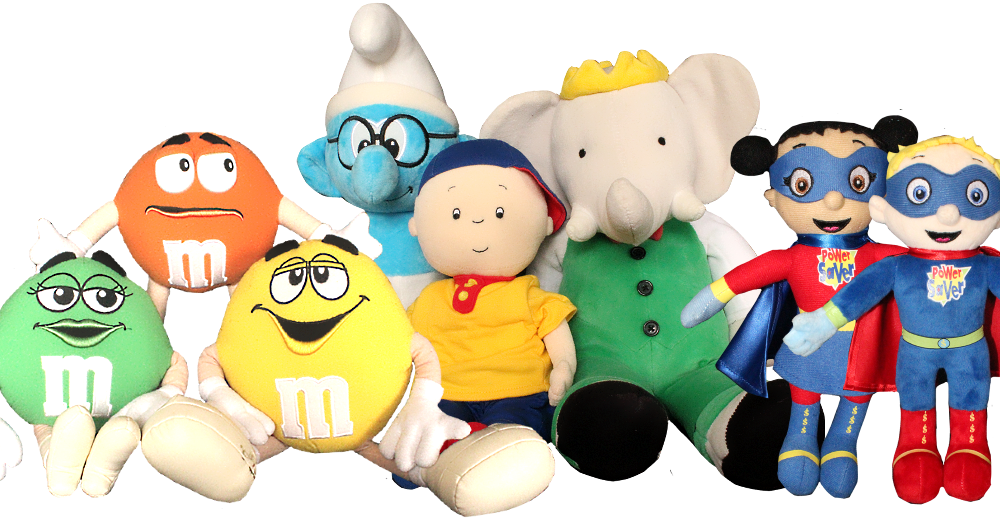 April 18, 2022
With all sorts of ready-made products just waiting to be bought in numerous stores, why create a custom plush for your next book launch or fundraising campaign? The answer lies in the word 'custom' by allowing you to create something unique, especially designed for your needs and built to your strict guidelines.
It starts with an idea. Maybe it's a rough sketch of a character in your new book that you hurriedly threw together on a napkin, perhaps it's an artist's rendering of your character or maybe you have an idea of what your character should look like in your head, just waiting for the opportunity to be made into a tactile object.
Custom plush are great to pair with children's books and is a great idea for new authors to get noticed. Kids are wonderful at using their imaginations, and with a custom made character to go with their new book, they can continue the story long after the last page has been read.
For the sports lovers, people heading to a hockey, football, basketball, soccer or baseball game will love the idea of purchasing a replica of the team mascot to add to the collection of team memorabilia, and they are also a great way to raise funds for that next team trip.
For fundraising events, custom plush products make amazing take home gifts and leave the patron with something unique to keep complete with your information, logo or the event name right on the item. Isn't that a better idea than a fridge magnet or calendar?
Creating your own custom plush also allows you total control of what colours, fabrics, embellishments and accessories you use. You are not held back by what is available at a store; you can start from the beginning and see the process through from idea to reality with knowledgeable people who will be there guiding you to your ultimate goal.
If you are looking for something truly unique, look no further than creating your very own custom plush toy today. You'll be glad you did!
---
Previous Post
Crazes: Beanie Babies

---
Next Post
Custom Plush – From Idea to Delivery – The Custom Plush Innovations Way!