Client Reviews for Custom Plush Innovations
We're fortunate to be consistently working with some really great clients and we're never more proud then when we receive a little kudos for a job well done.
Whether it be a small business, big corporation, book author or new toy inventor, we welcome any and all clients that have that same passion for custom plush as we do.
Thank you to our many clients who helped mold and shape our company over the years and thanks so much for all this wonderful feedback!
Hi Jordan, Just wanted to say thanks - the GO Transit bears have been a big hit! Thanks again for all your patience and hope to work together again soon!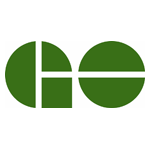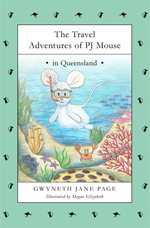 Hello Jordan, thank you for getting PJ Mouse made for us and keeping in touch during the process. It was a good experience, which we will repeat at some point in the future.
Your attention to detail during the prototype phase, the quick turn around, and arranging to split the shipment between North America and Australia made the whole transaction easy for us. (And much more professional overall compared to one of your competitors that we used last time!)
I have deposited a certified cheque into your account for the outstanding balance. Kind regards.

Hey Jordan,
The product is doing well for us and is helping us grow our mascot brand by associating the knights with kids at a very young age. Custom Plush Innovations created a solid representation of our mascot, with very little to work with, to overall help us improve the relationship with our mascot and fans. Let me know if you need anything else. Cheers, Carter Warwick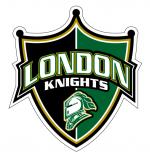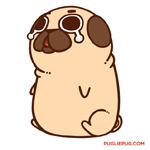 Hey Jordan, Sorry for the delay, I received the boxes a few days ago, and I did an inventory count just in case :]
Thank you SO much for being on this adventure with me, sorry if it was stressful at times. The Puglies turned out amazing (there's only about 3-4 that have their tails not-sewn, but that's fixable on my end). Thank you and your company for all your hard work, fingers crossed they sell out fairly well/fast, and I can re-order soon :] Definitely have been spreading Custom Plush Innovations to all my creator friends :] All the best, and looking forward to Monstercat. Cheers

Hi Jordan,
All is going well! We had a great experience working with Custom Plush Innovations in coordinating the manufacturing of our puppets. Our previous experience trying to get these manufactured directly overseas was a nightmare and so we really appreciated the single point of contact and the start to finish service provided by Custom Plush Innovations. We will certainly consider Custom Plush Innovations again for future custom plush needs.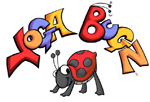 Working with Custom Plush Innovations was a wonderful experience from start to finish.I reached out to a few Canadian companies, looking for guidance in best steps to take in creating my vision in the YogaBugz line.
Their immediate feedback with step-by-step guidance went above and beyond what I anticipated. Communication was clear and concise and when I began to stress about launching a new product, their words of encouragement were instrumental in helping me see it through to the end. The end product is amazing and I could not be happier. It was wonderful to find a company that exceeded my expectations in customer service, product development and social media! Thank you Custom Plush Innovations, for making our dreams a reality.

Hi Jordan, I got all the boxes today. They look very good :-)). We're going to give them out for free to our New Patients that are children (less than 9 years old) when they come for their dental appt. Thank you again for a great service and great product. It has been a pleasure working with you. Yasaman.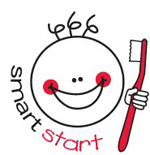 Working with Custom Plush Innovations was literally a dream come true! They skillfully handled the process of creating the perfect prototype, manufacturing my product, and even delivery of my final plush (and everything else in between - which is a lot more than you think). Communication couldn't have been better whether it was via e-mail updates or phone calls. Even with such an attention to detail to every aspect of bringing my plush to life, you would be very hard-pressed to find better pricing or a nicer company to work with. I couldn't be happier - thank you!

Hi Jordan,
I'm very pleased with the stuffed toys. I appreciate you working so hard and sticking to this project. We have our very first Highland Game Festival next weekend and I know the toys will be a big hit. I hope to double my order next time. Thanks again, Billie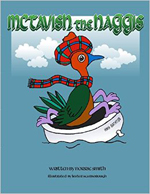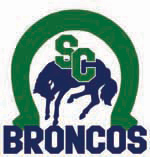 Hi Jordan,
The back packs are going over splendidly! I'll have a more accurate answer after Christmas because I've heard a lot of people saying they will be purchasing one for the child as s gift!The stuffed Charlie is always a big hit, I will change the eye colour in the next order but over all your products are great! Take Care, Tanya Lamb

Hello,
Everything is well spend with Custom Plush Innovations.The service was impeccable and you have answered our questions and our requests for corrections. The most difficult was the fact that the exchanges be done by mail because they do not have in English. Thank you for the service and delivery respected. Merci.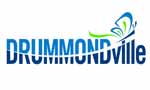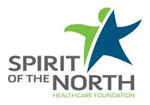 The bears were great. Only feedback would be that a few masks with our logos on them were sewn on upside down, so we were not able to flip them. Other than that the experience was great. Thank you for your help! Have a great day.

Good Morning Jordan,
I just wanted to let you know that my client at Via Capitale wrote me this morning, and she's very happy about her plus toys J ! She likes this one even better then the last order, especially the plush that they use to produce this order… It's very soft ! Thank you and have a nice day!


I wanted to reach out today to share some of the feedback. Some of the comments have been "adorable" and "you managed to make a rat loveable and friendly". Thank you!

You helped us with every element of the order from initial concept down to matching the Basketball team uniform. They arrived on schedule and are exactly what we ordered. I will definitely use Custom Plush Innovations again!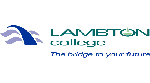 Hi Jordan,
Experience with Custom Plush Innovations: I was impressed with the attention to timelines and how quickly quotes and prototypes were developed. The product was delivered on time and it seemed a priority to Custom Plush Innovations to ensure I received my shipment on time. This was very appreciated. Cheers, Jaime.

Thank you for your follow up. Everything is great! We love Caramel and many of them are adopted! Espoir is there. Here are some photos! It was a great experience with Custom Plush Innovations. They show us a beautiful Caramel, to remember Joanna and Espoir.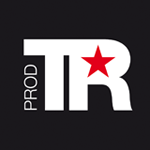 You held our hand and kept us informed throughout the whole project and I am truly grateful to you.

The bears arrived on Wednesday. We are very pleased with them and their quality. Thank you for everything you did to expedite this for us! It was sincerely appreciated. Sincerely, Kim



I would also like to add that I am very impressed and satisfied with everything. You are an unbelievable company to deal with. Thanks again, Travis

The custom plush toys Custom Plush Innovations designed for us are always big hit at trade shows. Jordan and his team designed and produced promotional items supporting our marketing strategy with a fun and distinct approach.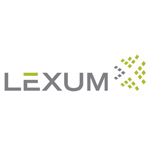 Thanks Jordan for all your hard work with the Panther plush toy.

My experience with Custom Plush Innovations has been awesome. Great service and easy to work with! Absolutely please post away on Facebook. Thank you!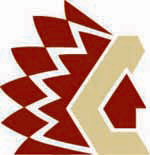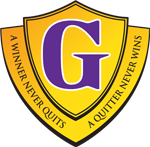 Our experience with Custom Plush Innovations has been a positive one – everything from the designing the bears to ordering – shipping/receiving is a very user friendly process… and for our school a great memento of our school mascots! And we are currently doing three things with our Bears – Prizes and rewards for Positive Persons Initiative, Gift for Guests, Selling for our Global George (fund raising for charities)

Hi Jordan,we received the bags and they look amazing. Thank you for all your work on those. I have been working a maternity leave position that is now coming to an end. Michelle Toner will be your new contact. It has been great working with you.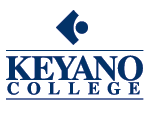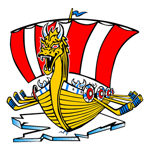 Allo Jordan, Beau travail de precision. Travail professionnel et production d'une réplique parfaite de notre mascotte. Have a nice day.